Strong FY21 results
We published a strong set of FY21 results on 13 July 2021, which demonstrated how the business was able to successfully navigate the pressures of the pandemic. We have continued to lead the digital transformation of the industry through our cloud-based platforms while committing to invest for the future.
Key highlights from the year:
Revenue grew by 33% to $39.5 million (FY20: $29.8 million)

Adjusted EBITDA more than doubled to $4.5 million (FY20: $2.1 million) - EBITDA margin increased to 11.5% (FY20: 7.0%)

Increased workflow from preparing back catalogue titles led to significant increase in demand for media services, more than compensating for the drop-off in new productions and resulting in sales for this segment of $17.5 million, up 136% (FY20: $7.4 million)

New services launched for Asset Health Check, remote Automated Dialogue Replacement, and "Post to Platform"

The freelancer network grew to 9,207 (FY20: 7,184, +28%)

The business continued to establish a presence in key territories, increased the number of partner studios and vendors to 232 (FY20: 155, +50%)



---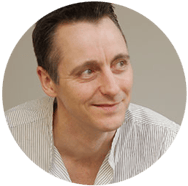 Stuart Green, ZOO Digital's CEO, commented:
"ZOO performed strongly during the year with revenues growing by a third to $39.5 million and making good progress towards our ambitious goal of $100 million of sales. Adjusted EBITDA more than doubled to $4.5 million.
"In a year when the world stayed at home and watched more TV, ZOO worked from home to deliver more content, to more audiences than ever before. We support major Hollywood studios and streaming services to globalise their new and catalogue content in all languages. The industry in which we operate is huge and is undergoing a structural shift which has markedly accelerated over the past 12 months. ZOO is positioned well to continue to benefit from the unrelenting rise in streaming video."
Looking ahead, we continue to win new business and trading in the first quarter of FY22 has been strong and ahead of the prior year period. Based on current visibility, we are confident of delivering significant growth in the first half of FY22.
---
Annual General Meeting
Our AGM followed by an investor briefing will be held at 4pm UK time on Monday 20th September 2021 at our facility located at 112-114 Wardour St, London W1F 0TS.
Due to limitations of space and COVID-safety, the physical meeting is only open to shareholders. The meeting will also be streamed via the internet for the benefit of shareholders who are unable to attend in person and for non-shareholders.
The event will begin with the official business of the meeting and a presentation by members of the management team and Q&A session will follow. Seating is limited, and you are encouraged to register your attendance online www.zoodigital.com/agm-2021 or telephone +44 (0) 114 241 3700 to make sure we can accommodate all investors who wish to attend.
If you are unable to attend the AGM and investor briefing in person, you may register to participate in a live stream of the event www.zoodigital.com/agm-2021.Those participating in the live stream will be able to submit questions to the management team. A recording of the live stream will be made available on the ZOO website afterwards for the benefit of those unable to participate.